Tying Dry Flies
Randall Kaufmann's Tying Dry Flies shows you how to tie the most popular dry flies quickly, easily, and efficiently.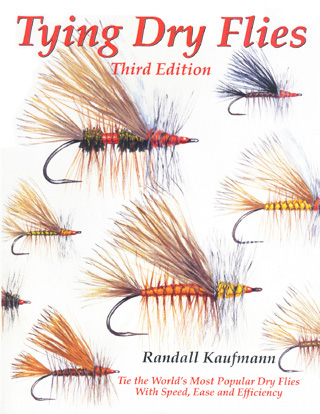 Step-by-step instruction through 26 patterns, with over 800 macro photographs. All major adult foods of trout are included: mayflies, caddisflies, stoneflies, damselflies, midges, and terrestrials. Beautiful angling art and illustrated tying instructions by Mike Stidham. Randall's innovative and unique tying techniques helped set the standard for commercial tying operations. As you work through the chapters of Tying Dry Flies, you will learn many of the tricks commercial tyers use to maximize efficiency.
Sample Chapter: Hatching Midge
Sample Chapter: Light Cahill and Quill Gordon


Sewn Softbound, $32.95

Concealed Wirebound, $42.95

A complimentary copy of Fly Tying Made Easy will be included with every book order.