Fly Tying Made Easy: Your path to learning to tie flies like a professional.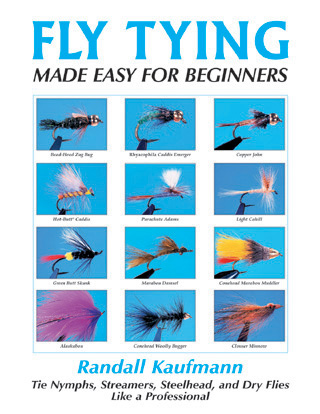 Learn to tie nymphs, streamers, steelhead and dry flies from Randall Kaufmann, who has taught thousands to tie effective flies of all types with ease and proficiency. Following chapters covering tools, hooks, materials, and basic tying techniques, you will work through a series of demonstration pattern chapters, each of which adds new tying techniques to those you've already learned. Once you have worked through this book, you will be able to tie any pattern you desire, and tie it with speed and ease.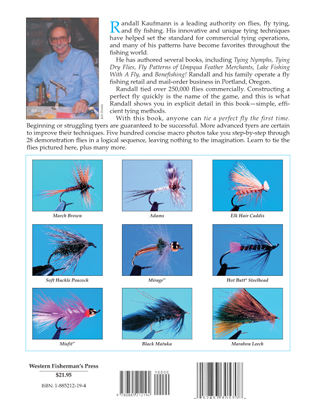 Sample Chapter: Matuka, Clouser Minnow, and Marabou Muddler

Sewn Softbound, $21.95

SPECIAL OFFER
for Fly Tying Class Instructors, Schools, etc.
Case lots of 40 books are available for $200, including shipping. This is a $900 value!
E-mail us your request.